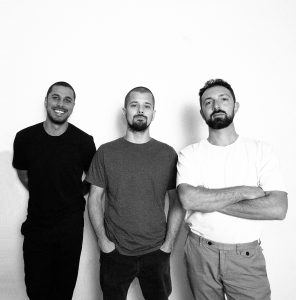 It is said that every name indicates an omen, although no one chooses their own. It is said that each name decides the legacy of one generation to another and attests to the unexpected continuity of a project. Perhaps this is why every auroral moment always begins with a name; ours is Testatonda.
Born from the encounter between architecture and design, our dream is to design furniture, invent collections and create prototypes in our old Turin laboratory; imagine elementary forms, realize the zero point.
As for the round head nail, forged by the creative repetition of craftsmanship, Testatonda proposes objects able to combine functionality and refinement.
We draw inspiration from the intuitiveness of elegance and the plurality of its shapes, and we identify in gaps and uneven details the criteria of any possible beauty.
If it is true that – nomen omen – every name indicates an omen, we make Testatonda the sign of this project.
Our story is very particular and unusual, a bit like the classic film story, that's why we always like to tell it. Our group is made up of four boys, three from Turin and one from Rome. The two of us met on a flight to Barcelona,​​sat side by side and started talking. A strong friendship was born immediately, as if we had known each other for a long time, and from there a collaboration as both designers. We met with the other for the first time on the balcony of a house in Turin, and with the other still on the balcony of a house in the Moscova area of ​​Milan. These are three iconic places that have shaped our history and despite the fact that these are three encounters that are very distant from each other both geographically and temporally, they all share their unconventionality and a sort of upward trend (flight, balcony).
Our collaboration was born because we individually deal with furniture, we are half architects and half designers even if one of us comes from humanities. We therefore have interdisciplinary skills and this is what has prompted us to unite to complement, compensate and strengthen each other. The place where we work has greatly influenced the choice of the name, a huge workshop in Turin that was previously a carpentry shop. Having this huge space available gives us the opportunity to prototype wood and iron as first materials. Testatonda in particular is inspired by the round-head nail, a connecting element between the world of iron and that of wood. His function is therefore perfectly suited to the composition of our group, made up of different elements from each other, with transversal skills. We therefore thought that it could represent the union not only between heterogeneous materials but also between different people.